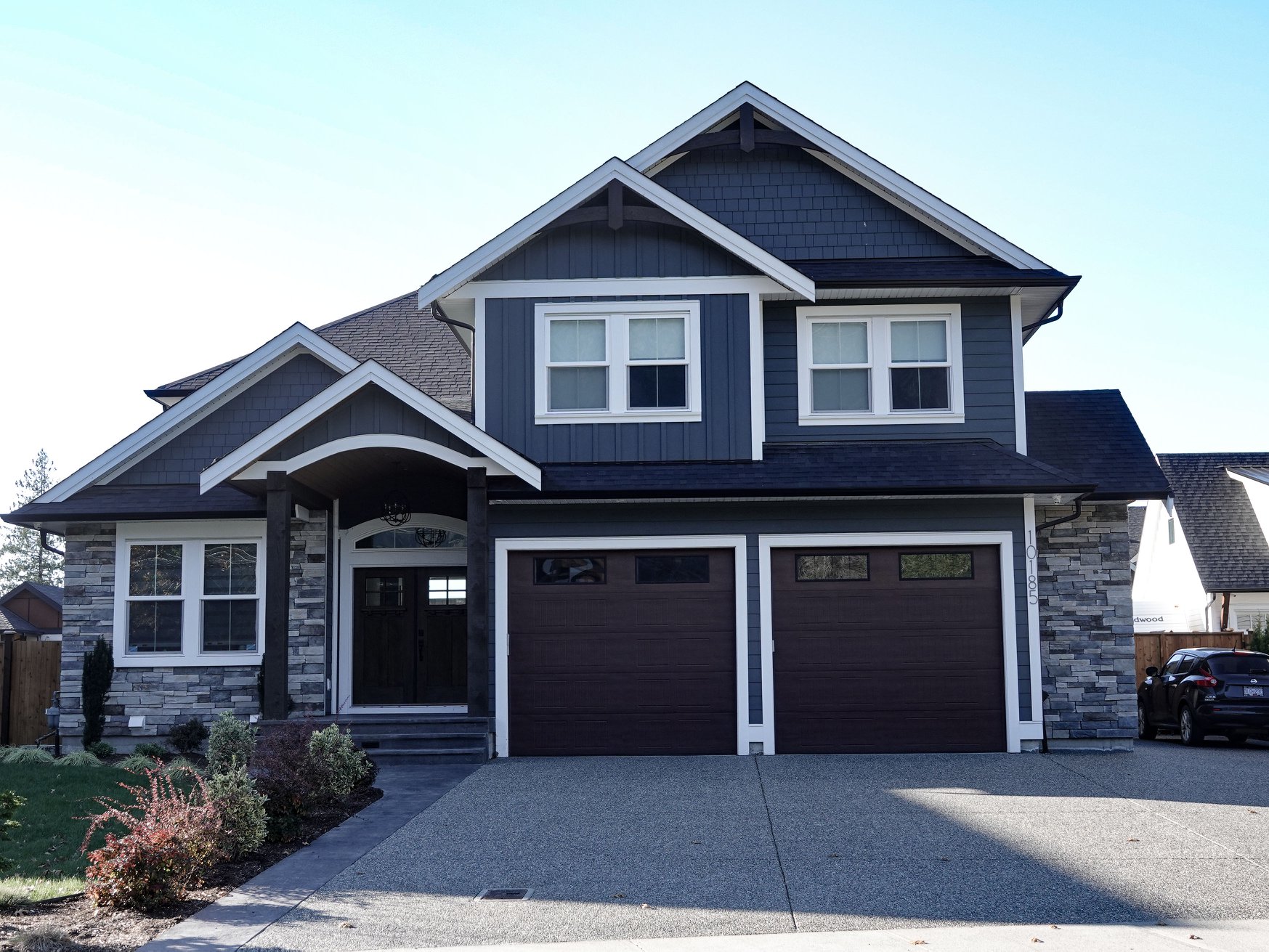 Hiring D Gartner Contracting was the best decision we made while building our home. Darwin and Jackie care for their clients as if they were family. Our build felt like Darwin's priority as he was eager to offer suggestions and answer questions. We also appreciated that our job site was always clean and organized. The sub trades were always lined up one after another making our build move along quickly and efficiently. Darwin has an incredible work ethic and eye for detail, he does not rest until he is happy with the end result. We so appreciated all of Darwin and Jackie's professional advice and guidance along the way, they kept us on budget and still getting exactly what we were looking for in our house. After living in our home for over a year we are continually impressed with the quality craftsmanship he and his team were able to deliver.
~ Trevor & Danielle ~ Chilliwack, BC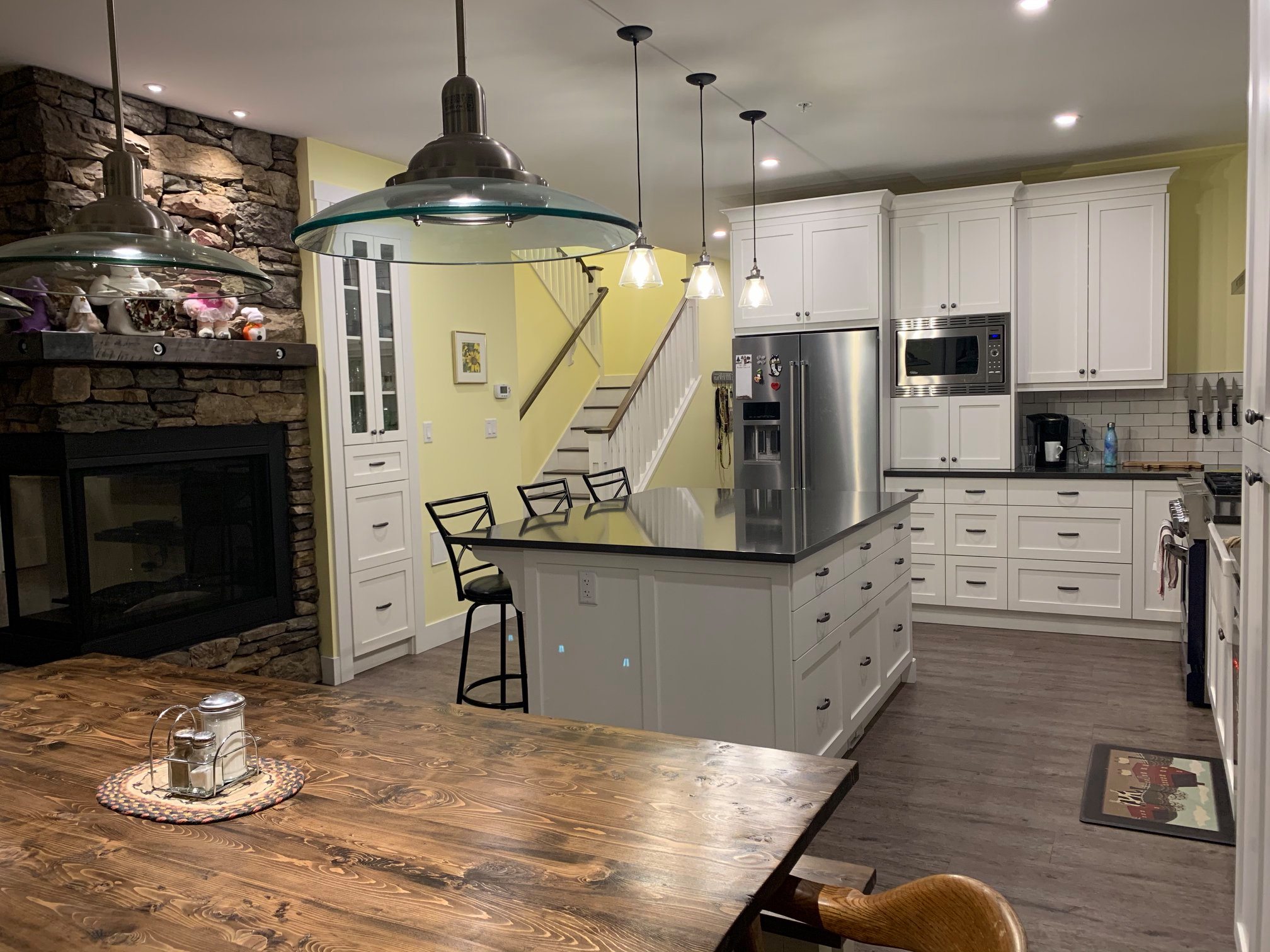 In the summer of 2017, my wife and I embarked on finding just the right builder to construct our custom dream home on the 5 acres we'd owned and lived on since 2007. We'd long ago decided that we weren't moving from this property until they carried us off, so we'd have one chance to get it right, and our builder would be the key. We had very specific ideas about the look and feel of our home, but were also working within a budget. Our plans were for a two-level traditional 3-bedroom home on a full walk-out basement. All together it would be about 3500 square feet with lots of natural light, a 3-sided fireplace, covered porch and country kitchen.
After asking friends and colleagues for referrals, as well as scouring the internet for builder's sites, reviews and pictures of their work, we decided on four builders that we would interview and share our plans with for a quote. Each of the interviews went well, and frankly we didn't know how we were going to make our decision; but one builder, Darwin Gartner, already began to stand out. He was the only one who not only looked over our plans in detail, while he was with us, but also made some suggestions on how we could improve the design as well as reduce costs.
When the interviews were over, we awaited the quotes from each of the builders. Soon, one of them contacted us to say they were too busy to take on our project. Then another sent us a one-page "quote" with a very high price and a number of typos. He didn't seem that eager. The third sent us a thorough but boilerplate quote with a fairly high price, which we took under consideration. However, Darwin then contacted us and said he'd like to sit down and go over his quote.
When he arrived, I was surprised to find he came bearing a thick binder of his sub-contractor's quotes and his own numerous notes and calculations based on our specific plans. We spent three hours walking through the details, in which he was transparent about costs, processes and expectations. My wife and I were both very impressed with the level of work and detail Darwin had put into our quote, and it seemed to us that he was the most serious about getting our project – and getting the details right. And to our surprise, his price was the most competitive too. Over the following weeks, we finalized the details and made our decision to work with Darwin and Jackie of D Gartner Contracting, and we never looked back. We finalized the plans that winter and applied for a permit in March, and by the time it came through, we were able to break ground in August of 2018.
Now Darwin's crew may not be the biggest, but they lacked nothing in experience, craftsmanship, friendliness and respect for us, the owners. As a former renovation contractor and finishing carpenter, I was constantly impressed that they took the time to do the quality of work I would want to do myself, and not simply try to speed through to lower their costs. Darwin's high expectations for himself and his crew were evident in the care they took to get things right, and he was always open to my observations, questions and suggestions along the way. We lived next door in what is now a guest house, so we had a front row seat for the entire construction process. Every day we walked the site and our excitement grew as we envisioned the day we could move in. Over time, we got to know each of Darwin's crew and felt like they were building "our house", not just "a house".
Completion of construction proceeded through a very cold winter, and by April we were nearing the finish line. Along the way, there were a few very minor hiccups here and there, but nothing serious and nothing that wasn't resolved quickly with Darwin. He took responsibility for everything that happened on the site, and his commitment to quality and his integrity throughout the process was continually evident. Along the way, Jackie kept us up-to-date on the administrative end of things, and together, her and Darwin made the process go smoothly. And as for the sub-trades that Darwin uses, they all did a great job for us. They engaged us in the process to make sure we were all on the same page, and at times when there were minor misunderstandings, they worked hard to ensure we were completely happy with the end results. It was evident to me that Darwin has great long-term working relationships with these companies, and that benefitted us throughout the build. And I noticed that whenever we were out picking materials or finishes for the house, I heard nothing but good about Darwin. That was encouraging.
When we finally moved in on April 20, 2019, we began to really appreciate the care with which our home had been built, and truly appreciated what a great process it had actually been. You hear so many horror stories about people clashing with their builders, filing lawsuits and winding up with jobs not being finished properly, but none of that was our experience. Quite the opposite. Dealing with Darwin and Jackie always made us feel confident, informed, respected and cared for. If I wasn't so happy living in the home they built for us to spend the rest of our lives in, I would readily hire them again.
I whole-heartedly recommend D Gartner Contracting for their quality of building, their overall value, their customer care, their integrity and, most of all, their genuine commitment to making the entire experience of building a custom home a good one! These may be "old fashioned" qualities, but Darwin and Jackie are keeping them alive.
Steve and Karen Steinebach
Chilliwack, BC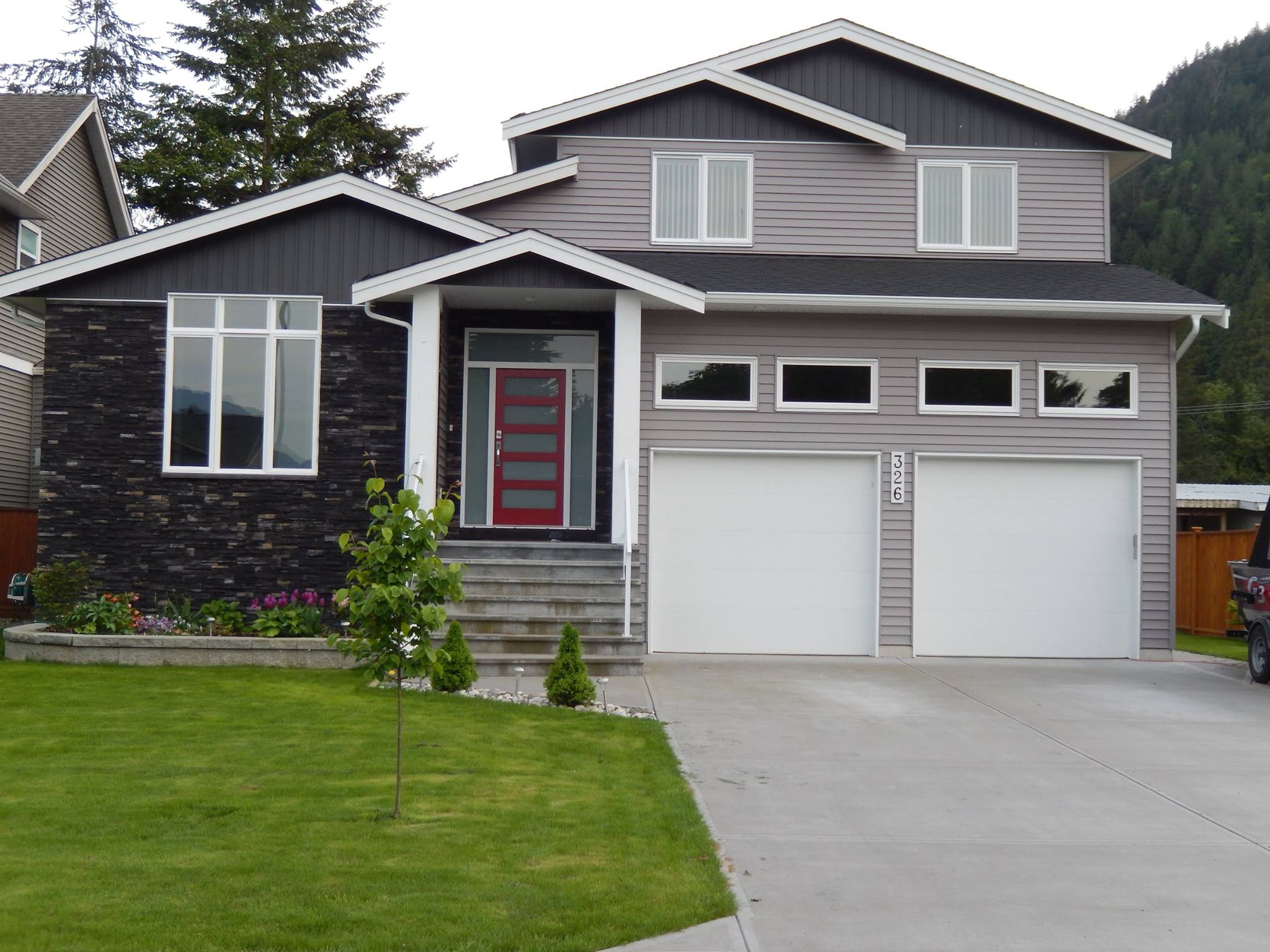 Moving from Newfoundland to BC had many challenges. Finding a contractor to build our New Home being one of the most important. If we selected one with work we did not like, we would be left with it for the rest of our lives. Our options were limited being so far away. The internet and a local Real Estate Agent were our tools of search. We found "D. Gartner Contracting Ltd" and researched many of their customers' testimonials and like the information we gained. From our first contact with Jackie & Darwin it was like we had found not only a conscientious contractor, but new friends in BC.
We had Rusty's Design Services (Cam Reimer) draw up the plans. At this point I would like to commend Cam on his work, he took our sketches and put it all together and presented us with exactly what we wanted. Once we had our plans they were sent to D. Gartner Contracting Ltd for pricing and input. We had many calls and Skype talks about our house. We had our home in NL to sell which took a little longer than expected but, we had encouragement and support from Jackie and Darwin during this time and during our travels across the country. Things fell very quickly into place and Darwin was able to make a start just at the time we left NL to travel across Canada. We were both so happy when we arrived in BC to be greeted by Darwin and Jackie and to see his crew framing our home. Through out the construction Darwin kept us well informed of progress and welcomed us to the site whenever we dropped by. "This is your house, come look any time you want to, if there is something not right let 's fix it " was the motto we were always greeted with. We dropped by "lots".
Throughout construction Darwin had a handle on all that was happening and from experience there will be small things that you think "that's ok" - not Darwin, if in doubt it was corrected to his standard and that is "very high quality" in both materials and workmanship. All contractors employed by D. Gartner Contracting Ltd worked to the standards set by Darwin.
Our home was complete in great time and to the highest standard throughout. Fittings that were supplied by us were installed without any issues by his contractors, making this a custom built home for us. It allowed us to have input on all stages and that was why we wanted a custom built home to begin with.
We feel we were blessed to have found Darwin and Jackie (D. Gartner Contracting Ltd) to be the builders of our New Home. They worked with us ensuring we were completely happy with our custom home. If we weren't happy they weren't happy. GREAT JOB Darwin and Jackie
Thank you for a job well done.
~ Paul and Mary Towns ~ Harrison Hot Springs, BC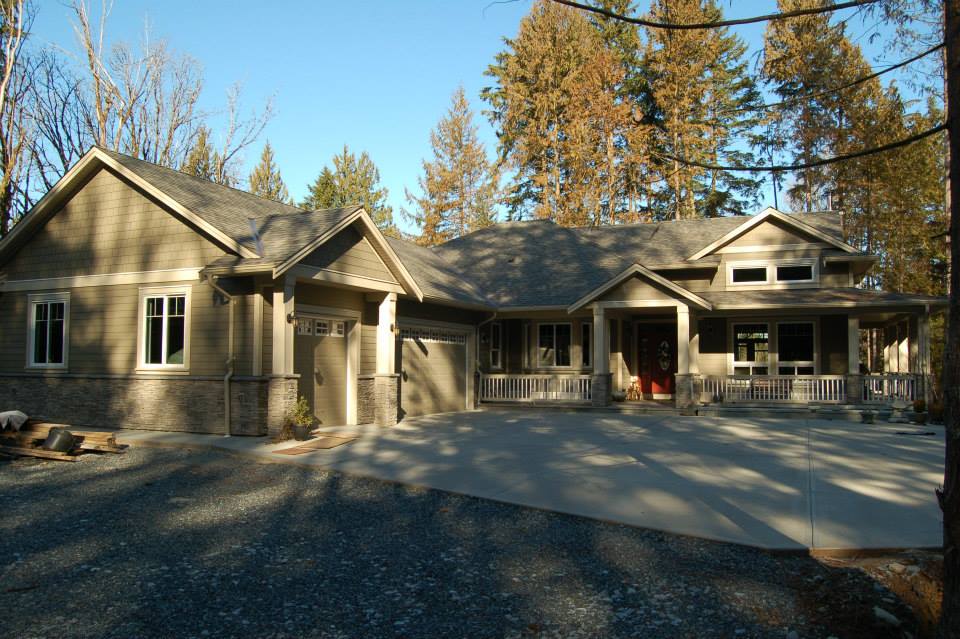 We searched the Canadian Homebuilders Association website for a custom home building contractor to build our retirement home on undeveloped acreage. After talking to several builders, we short listed two and selected D. Gartner Contracting Ltd. Their references were excellent and following our first meeting, we felt comfortable that they were the right choice!
We have never regretted our decision. The Gartner's have been accessible and immediately responsive to all our many, many questions. Darwin has capably helped us stay within our budget, while not short changing quality. Jackie ensured all work was performed by qualified Worksafe BC labour. As we watched our house take shape, our friends and neighbours frequently commented on the quality of the materials and work going into the project. Jackie & Darwin have developed excellent relationships with their trade partners. These partnerships keep the work schedule on target and on budget and on the occasions when we were on site during the work day, the easy friendship and pride in work between the Gartner's and the trades folks was evident
In April at the beginning of the build, Darwin committed to a November completion date. Early November morning, Darwin emailed us the occupancy permit - right on target!
If we build again in the future, we would not hesitate to use D. Gartner Contracting Ltd again. Our experience with them has been excellent, friendly and relaxed. We highly recommend the Gartner's for any custom home build project
Daryle and Dianna
Mission, BC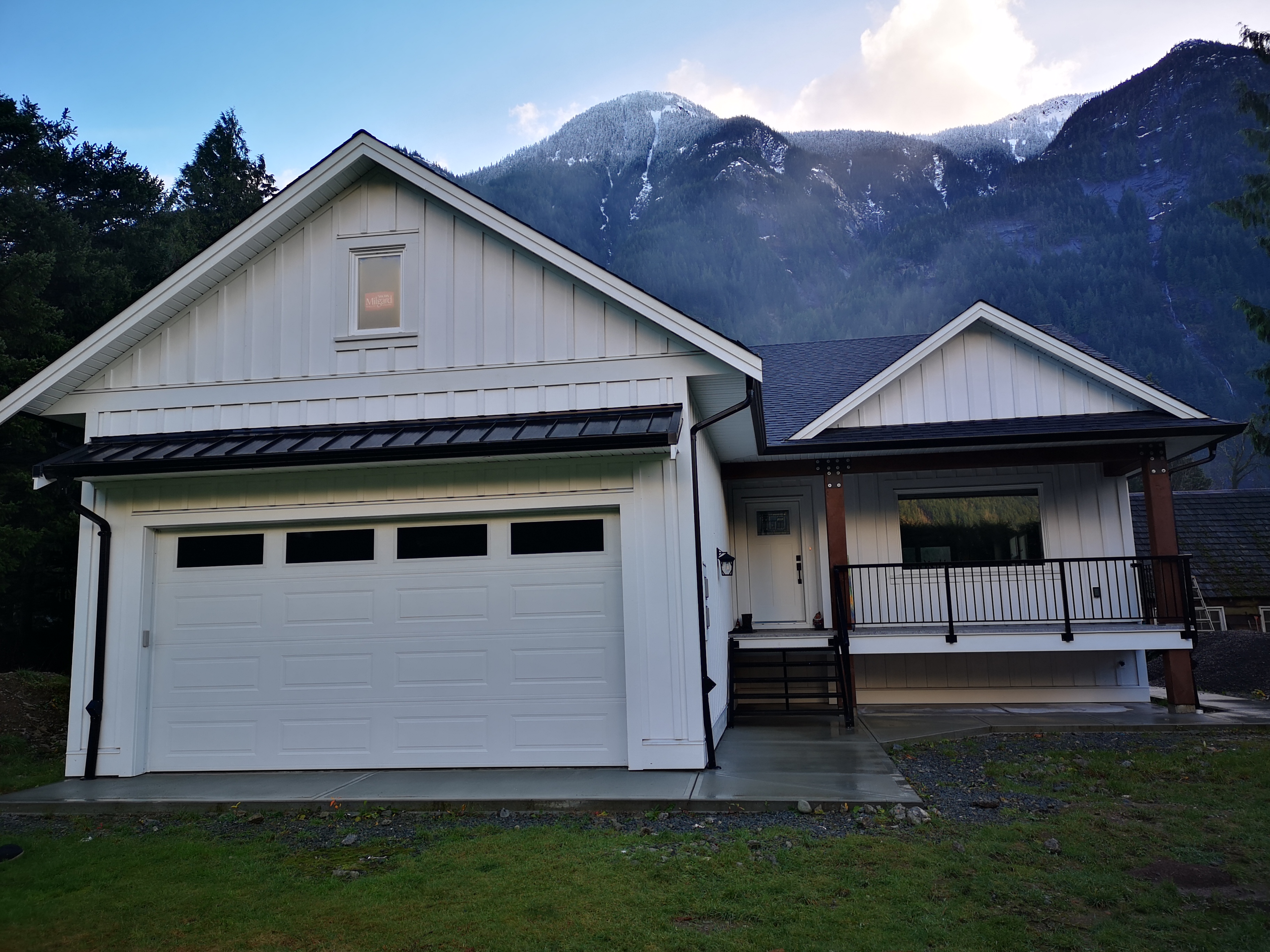 We wanted to reach out and thank D. Gartner Contracting Ltd for a wonderful experience.
Having never built a home before we were unsure what to expect and were very apprehensive. From the first time they pulled into our yard, we knew we wanted them to build our home!
Their expertise and overwhelming kindness and caring made building our new home a wonderful experience. Any questions or concerns, no matter how small, were answered and dealt with right away. The whole team was amazing, professional and fun.
From the start to the finish of our beautiful new home they worked with us all the way. Darwin and Jackie were not just our builders, they became our friends and I would recommend them to anyone looking to build or renovate.
Colleen and Grant
Hope, BC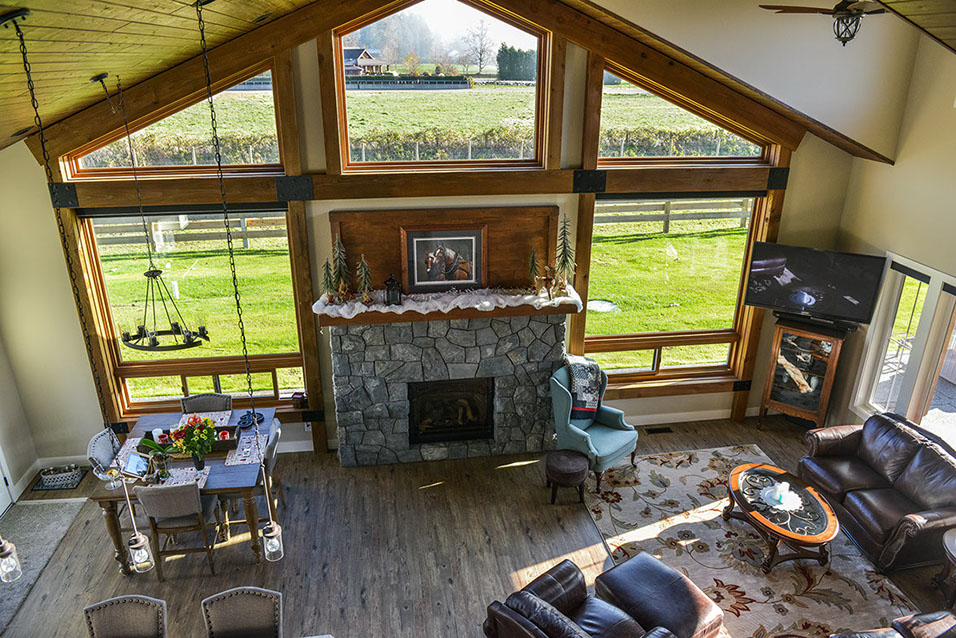 It is such a hard decision... Who do you get to build your forever dream home???
I must say right from our first meeting with Darwin and Jackie we were blown away! The questions of little things we never even thought about, so helpful! In a short time they put together a package of pricing and suggestions that brought our dream to a reality, it was amazing! We knew we had the right builders. Through the next 5-6 months their team was amazing to work with and did such a wonderful job we couldn't have done it without them! I am so proud of not only the work they did, but that we can call them our friends. Not only the workmanship, but caring, gracious, giving people! Thank you so much!
Barry and Sheila Armstrong
Rosedale, BC
We are writing this letter today in appreciation of Darwin and Jackie.
We chose them as our contractor to build our dream home last fall. Their commitment to us during the process from start to finish was excellent. We were involved every step of the way. We appreciated that Jackie was just as much concerned through out the process as Darwin. Darwin's crew was professional and very courteous along the way. The build was finished within the time frame given to us from the start.
Not only are we enjoying our new custom home built by D. Gartner Contracting Ltd, but also gained two new friends.
Janice & Bill
Chilliwack, BC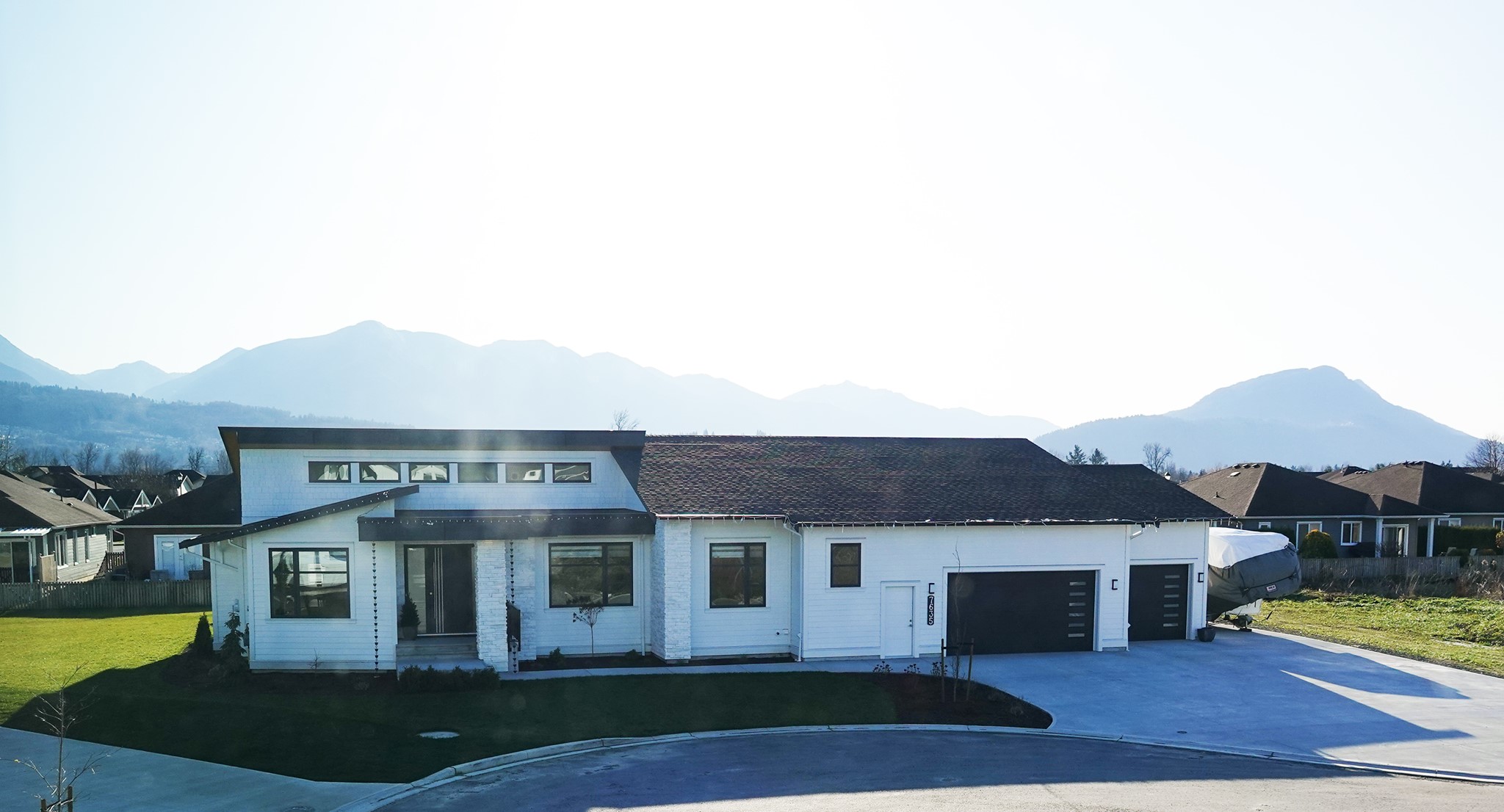 Very pleased with D. Gartner Contracting Ltd ! Just completed our new home, on time and price as agreed upon ! His trades were clean, professional and pleasant to deal with.
His company crew was excellent, never rushing to complete, but making sure the end product was excellent!
Our thanks to Darwin, Jackie and their wonderful team !"
Bill H.
Chilliwack, BC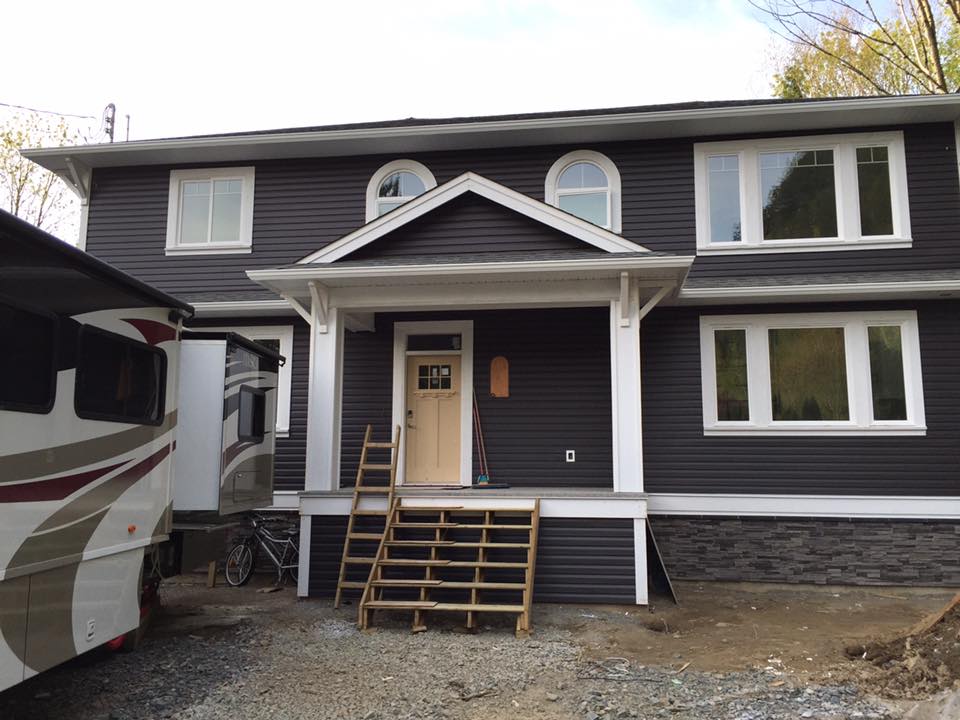 We hired D. Gartner Contracting Ltd to building our new custom home in Harrison Hot Springs. We are very happy with our new home which is quite unique and built exactly as we wanted.
D. Gartner Contracting Ltd was on time and on budget with our project and were very helpful every step of the way. The site was well maintained and kept clean during the construction stages. We highly recommend D. Gartner Contracting Ltd as a builder and will no doubt hire them again if needed. Darwin and Jackie were a pleasure to deal with during all phases of our project.
Paul and Sandy
Harrison Hot Springs, BC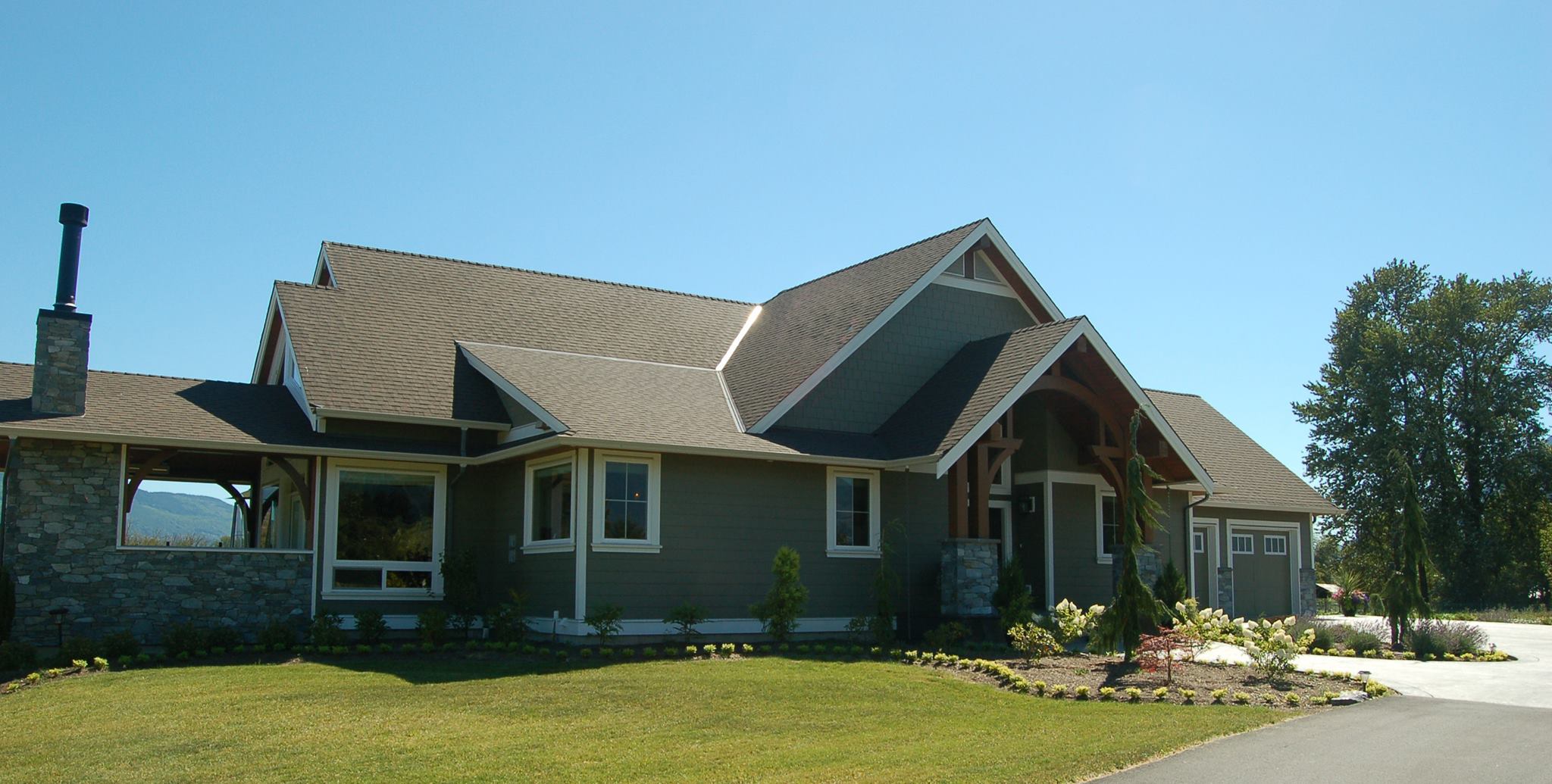 When we would tell people we were going to build a custom home, most of the responses were "Be prepared for a lot of stress!"
Well, we waited but the project was anything but stressful. Fun, exciting, challenging, satisfying, were more like it.
I always said, Darwin made us look good and our jobs easy, but the way he ran the project with his experience, very skilled tradespeople and timeline.
It was an experience I could do all over again, I enjoyed it that much"
Reg and Pat Esau
Chilliwack, BC